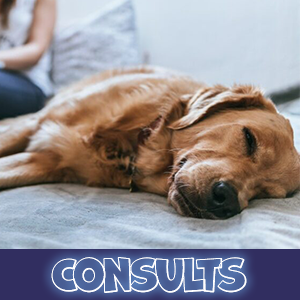 Are you struggling with a persistent problem? Worried about safety? Afraid you might have to give up your dog? Or just want a little individual support for you and your dog? A private consult might be just for you!

We will work with you, one-on-one, to get the results you need. We aim for a targeted, but wholistic, approach; addressing underlying issues so you aren't playing "whack-a-mole" from one behavior problem to the next. Our focus is on the mental health and wellness of your pup, and coping strategies for you for a lifetime of success.
Our consults are aimed at diagnosing the underlying issue(s) and developing a solid behavior modification plan to help you achieve your best life with your dog. We start out with management strategies to prevent annoying and dangerous issues while you and your dog learn the skills and build the habits that will last you a lifetime. We monitor and discuss body language so you can better understand your pet. We will work on two-way communication and learn trust through practicing specific exercises–but the goal is to get you back to living a stress-free life without having to think about it all the time!
Our consults start with an extensive online intake interview and evaluation. We offer package rates for 5 consults–this is usually the minimum number of consults to diagnose the issue(s), develop a training plan, learn the basics (you and your dog), practice the skills, and then troubleshoot problems. We do offer an a la carte menu for independent learners, trainer-to-trainer consults, targeted behavior mod plans, and challenging issues that need ongoing support. Please note that our clients are always welcome to shoot us quick questions at no extra charge.
Private online or in person sessions
Master your challenging issue, whether it be fear, reactivity, bite history, dog-dog aggression.
Specialize in treating obsessive/compulsive disorders.
Management and prevention strategies included
Tailored to your home and your lifestyle
Understand your dog
Trainer-to-trainer consults
Please message us if you would like to get a consult.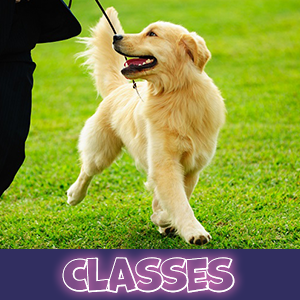 Classes are the perfect way to take control over your life! Self-paced, structured, online and on demand. Our classes offer a set of defined skills that our pros have found make the critical difference in your life with your dog.
We offer two main classes–Puppy Essentials, and Good Dog Obedience.
Puppy Essentials is the class you need to make sure your baby puppy grows up to be a sweet, enjoyable, well-adjusted and generally good dog. This class was especially designed by Caitlin to prevent the bad behaviors that send dogs to shelters and rescues. In other words–we looked at the things that create frustration and erode happiness–and we set out to prevent that from the get-go with developmentally appropriate exercises to make sure your puppy thinks you are the Queen Goddess Mother of the Universe. We build in basic, default, behaviors that make him (or her) a pleasure to be around!
Good Dog Obedience is the logical next step to Puppy Essentials, but can also be taken on it's own. This video-based course really nails down skills like loose leash walking, eye contact, recall, and leave it, plus several other fun tricks to enjoy with your dog. This class is perfect for the recent rescue, rambunctious adolescent, or getting back to foundations and really getting them solid.
Each class is an affordable $49.95 and offers a private fb group with our pro staff, videos and handouts.
Prevent behavior problems
Learn foundational skills
Build your relationship
Develop new skills
Take control over your training
Please message us if you would like to join a class.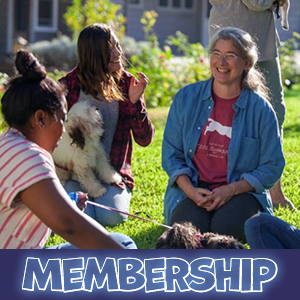 Memberships are a great way to connect with like-minded dog enthusiasts. Get support on your dog training journey–whether you are an aspiring pro or an enthusiastic dog owner. Join our kind and knowledgeable community group to help guide you when you need it most. This is our academy for the study of dog behavior and training topics, so how deep you go down the rabbit hole is up to you!
Our group is made up of the best kind of dog people–pro trainers, behavior geeks, shelter volunteers, foster parents, passionate pet parents. You will be surrounded by a small but active group of dog lovers who believe that every dog, and dog guardian, deserves a happy life. Our community isn't afraid to tackle the tough dogs.
You will also get access to all of our geeky blogs and practical protocols to help you tame the wild animal sleeping on your couch!
Join our members only club to get access to our pro trainers and the community you know will be there to support you, no matter the challenges!
Join now for 6 months for the one time fee of $19.95! Cancel at any time.
Join a group of supportive peers
Access to our pro trainers and behavior consultants
Dive deep into hot topics–discussion style!
Body language reviews
Access to dozens of handy protocols
Familiar facebook format with no snark!
Please message us if you would like to join our club!